Hey Everyone,

Let me start off this week by reminding everyone that election day is just over a week away. Just because this isn't a presidential election doesn't mean this isn't important. With the governor and many local seats up for grabs, it is very important that we all get out there and vote. But ignorance is not bliss, so go here and learn about the candidates. Then on Nov. 8th you can rock the vote!

~~~~~~~~~~

Speaking of voting, when listening to BlowUpRadio.com's webcast, remember to use the little "thumb's up" and "thumb's down" voting buttons to the right of the track playing within the player window. These votes are tallied and the results are used to make decisions on what songs to keep playing and what songs to remove from our playlist. This is also used to decide which bands you want to hear more or less of. So remember to vote yea or nay on songs you love and hate and keep BlowUpRadio.com an interactive webcast. We thank you for your support.

~~~~~~~~~~

And as a thank you gift, we offer you jpat's got new CD, "a rough, rough day on a bridge in the rain- the wall of sound sessions", available for free download, exclusively at BlowUpRadio.com.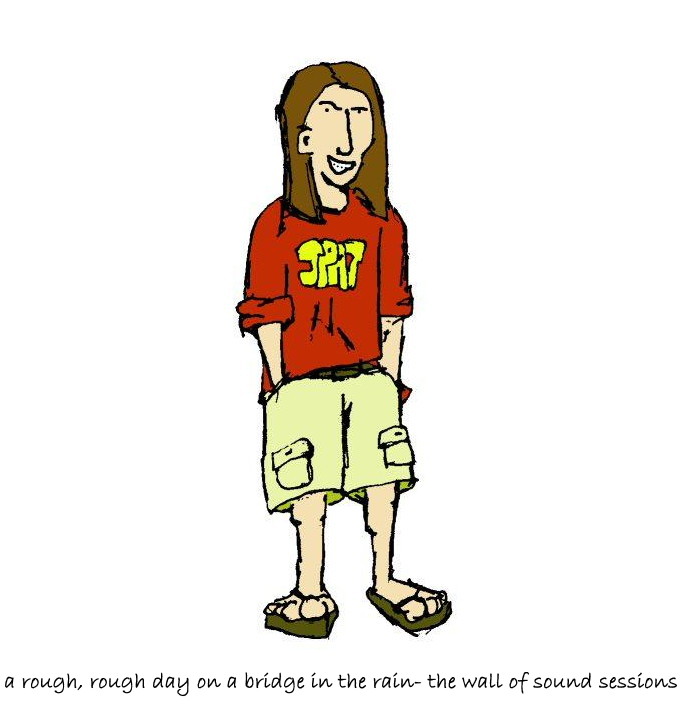 ~~~~~~~~~~

The Asbury Music Awards are this Wednesday, and BlowUpRadio.com is nominated for "Top Music Website To Support Live Original Music". We are honored to be nominated. The other nominees in the category are friends and really it doesn't matter who wins, because really this event should be about unity. It's not about winners and losers, it's about the scene coming together as one to support one another. So if you were nominated, congratulations, and if you're in a band or involved within the scene and weren't nominated you still deserve to be congratulated, because we are all part of the same scene and when we work together we make the scene better.

In keeping with that theme, check out these websites:

Njcoast.com
AsburyMusic.com
Nbunderground.com
Chorusandverse.com
Discoveringartists.com
Jerseymusic.com
Altrok.com
PlanetVerge.com

Support one another, support the local music scene, it makes the scene stronger, it makes the scene better.

Peace,
Lazlo